Geniet van de Omnik zonne-energieproductie op het nieuwe energie dashboard van Home Assistant met de laatste versie van Omnik Data Logger. Een update was vereist om de MQTT energie sensors geschikt te maken voor de nieuwe Energie functie. De nieuwe Energie feature is vrijgegeven met de laatste versie van Home Assistant.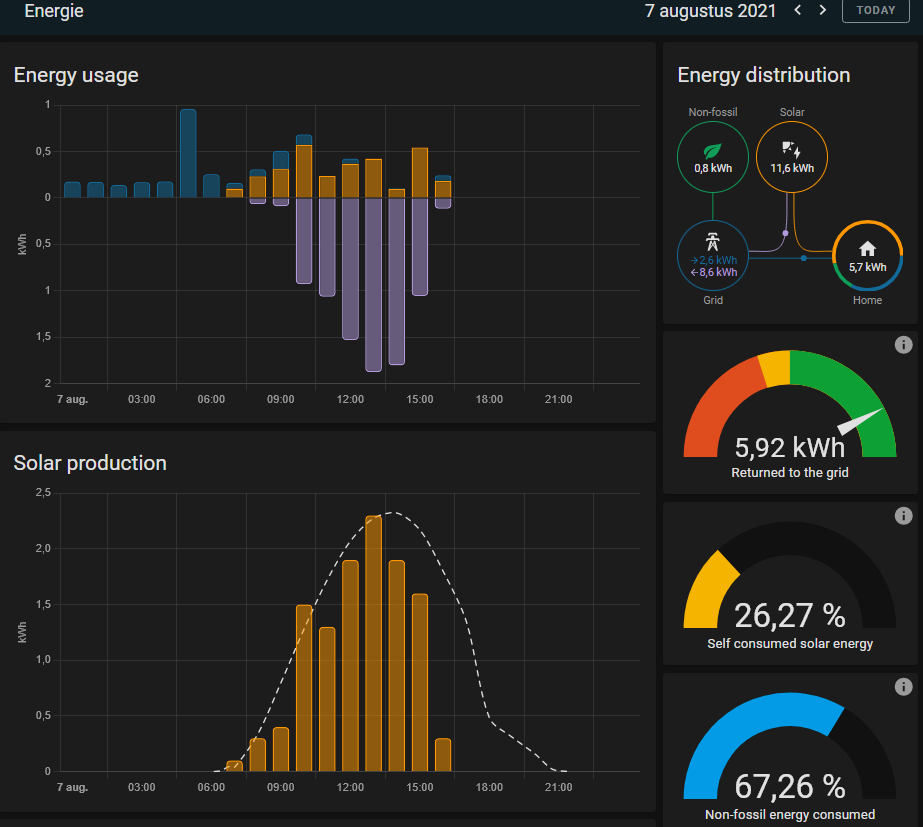 Zoals je kunt zien ben ik net begonnen met het monitoren van mijn eigen installatie. Voor Solar production kun je gebruik maken van Energy today of de Energy total entiteit. De Energy today sensor/entiteit is nauwkeuriger en past beter voor dit doel. Als je de Slimme Meter data hebt geïntegreerd, dan kun je ook deze entiteiten gebruiken om toe te voegen aan Grid consumption en Return to grid.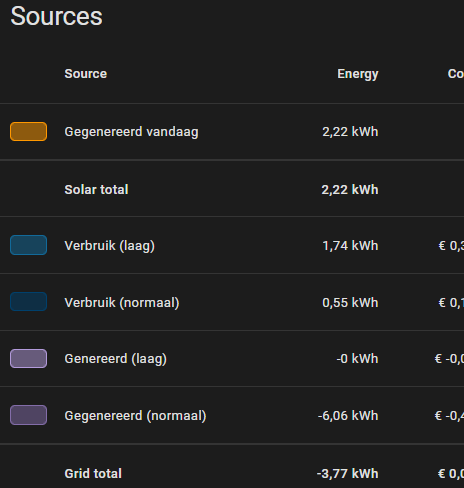 Als je het verbruik van een specifiek apparaat wilt toevoegen, dan kan dat als je hiervoor de juiste entiteiten beschikbaar hebt binnen Home Assistant.
Geniet!